Back
030820
Renovation of the Couvent des Minimes Hotel & Spa L'Occitane
Companies
Types of mandate
Project, execution file, interior architecture, decoration and architectural direction (Bouygues Bâtiments Sud-Est)
Technical informations
Hotel & Spa *****
Mediterranean sustainable building
4000 m2 of GFA on 5 levels
34 suites
2 restaurants
25 m swimming pool
Sustainability
Development of dry gardens to limit water consumption
Use of bio-sourced materials
Furniture made by local craftsmen
37 geothermal probes at a depth of 150 m
Mediterranean Sustainable Building Label
Dates
Final authorisation submitted in June 2021
Site opening: January 2022
Handover of the building: June 2023
Location
Mane, France
Collaborators
A. Micoud, J. Armengol, S. D'Ambrosca,
E. Verdu, A. Imbert, R. Burnand, A. Chamorel,
J. Kirchhofer, D. Barbera
A heritage revisited to last
Built in 1613 as a nunnery, the Couvent des Minimes de Mane in the Alpes-de-Haute-Provence region of France took a new turn in its history in 2020. This building, steeped in history and rooted in an exceptional setting, had all the qualities needed to be transformed into a place for holidays, well-being and relaxation.
To preserve the integrity of the site, it was obvious from the outset to restore the original typology by giving the cells the role of bedrooms, with views over the surrounding landscape. The church and cloister areas, meanwhile, have been upgraded to become reception, meeting and relaxation areas. As is always the case when dealing with a structure with such a rich past, a distinction between the original sections and the modified parts was immediately obvious.
In keeping with the values of sustainable construction that it promotes, Bureau de Planta has made it a point of honour to respect the site's heritage of buildings and trees, as well as the magnificent terraced gardens (restanques) that give it its unique character. To stay as close as possible to the building's heritage, the team also chose to work with local craftsmen and materials. This was the case, for example, for the bespoke furniture, integrated into the interior design project that our architects carried out from A to Z. This choice also helped to strengthen the links between the project and the surrounding community.
1613
date of fondation of the Couvent
11'260
plants planted throughout the site
37
geothermal probes distributed throughout the building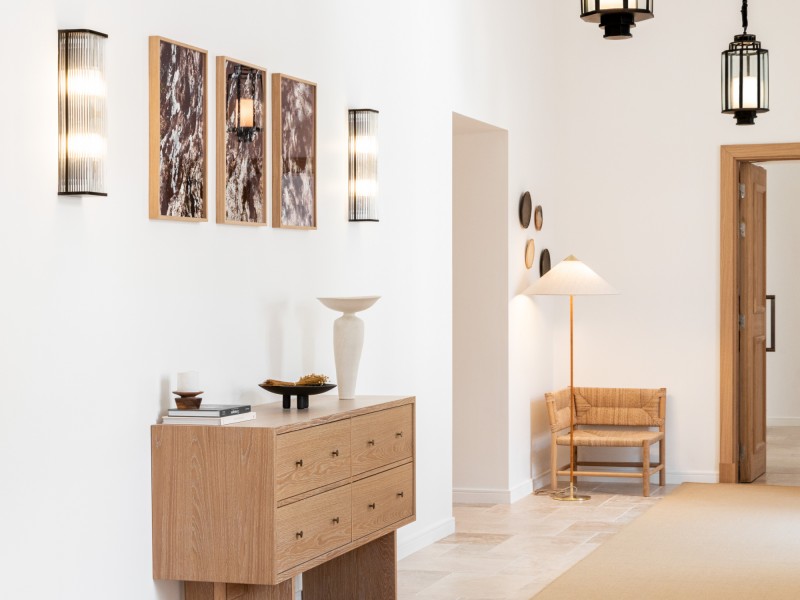 menu